A Dairy Merry Christmas and a Happy Moo Year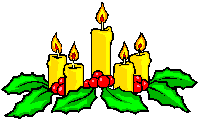 From all us gals down in the barn!

Here are some of our favorite bovine carols handed down from dam to calf for generations.

A Farmer's Christmas Carol
Tis the night before Christmas and all 'round the farm
The critters have calved and filled every barn.
The silos and grain bins are filled to capacity,
In hopes that the winter will not bring calamity.
The cattle are bedded all down in their stalls.
The cows chew their cud and a little calf bawls.
And I in my kerchief and Jim in his cap
Together with the children were taking a nap.
When out in the yard the dogs raised such a clatter
We sprang to the window to see what was the matter.
And what to our wondering eyes should appear
But 36 heifers and one spotted steer.
More rapid than chickens these heifers did scatter.
We whistled and hollared but it didn't matter.
"Come Oreo, come Wallace, come Elsie and Mame."
Over the lawn, the hedge and the garden they came.
Then with a toss of the head and a switch of the tail
Down the driveway they sailed.
We climbed in the pickup and were turning around
When back up the driveway they came in a bound.
Behind them our milk truck driver so lively and quick
Herding and honking he knew every trick.
We opened the gate, gave the heifers a call
They trotted right in, safe and sound one and all.
With a wink of his eye and right crafty smug smile,
He chuckled and shot the breeze for awhile.
And we heard him exclaim as he drive out of sight
"Happy Christmas to all and.... don't forget to shut the gate!"